With reliable all-wheel drive, intelligent driver-assistance features, and an advanced airbag system, Subaru vehicles can be trusted to protect you and your passengers. That includes simple features that were designed for children.

So, how do you know your Subaru can keep your kids safe? To show families in Mobile, Daphne, and Fairhope how Koby Subaru explores the Subaru LATCH ease of use.
What is LATCH?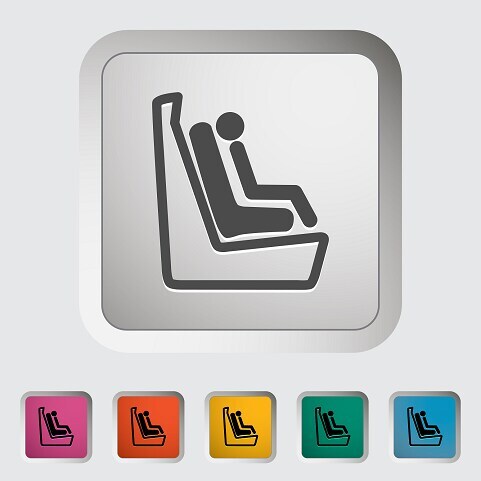 Lower Anchors and Tethers for Children (LATCH) are designed to help you strap small children in more securely. Many manufacturers offer them or make them standard on vehicles, especially in family-friendly models like the Subaru Outback and Subaru Ascent.

When properly installed, LATCH restraints can keep a child safer in the backseat than an ordinary seatbelt. The best LATCH systems make it easy to install the restraint system and remove it when your child outgrows it. However, some systems are easier to install properly than others. That's why, LATCH systems have started to earn safety ratings just like vehicles.
IIHS Ratings
For decades, the Insurance Institute for Highway Safety (IIHS) has compiled safety ratings for cars, trucks, and SUVs. In 2015, they began diving deeper into what makes individual models safe, specifically for children.
Since then, they've put together criteria and rankings for LATCH ease of use. Vehicles are analyzed, scored, and split into five categories: good+, good, acceptable, marginal, and poor. So, what determines a LATCH system's rating? According to IIHS, it needs to meet the following criteria:
The lower anchors can only be up to ¾ of an inch deep in the seat cushions.
Each anchor must be easy to move around and have a clearance angle of over 54 degrees.
The force required to attach each anchor must be less than 40 pounds.
Anchors are positioned in the middle of the seatback or on the rear deck instead of at the bottom of the seatback, under the seat, floor, or on the ceiling.
No other hardware that could be confused for the tether anchors is within three inches of the actual anchor.
Of the vehicles that were reviewed, only 23 were able to earn a good+ rating. However, of the fewer than two dozen to make the cut, six were Subaru models. The Subaru Outback, Ascent, Forester, Crosstrek, Legacy, and both hatchback and sedan versions of the Impreza all come with good+ LATCH systems. As a result, all six models were also named a 2019 TOP SAFETY PICK+ by IIHS.
Learn More About Subaru Safety Features
Visit Koby Subaru to learn more about the Subaru LATCH ease of use rankings and the other safety features that make these cars and SUVs dependable options for drivers and families in Mobile, Daphne, and Fairhope. Each one offers peace of mind with safety features that will keep everyone on board safe and secure in any situation.